We are thrilled to be back and at your service! We have been using the MCO period to prepare ourselves for this day. We believe that we can provide a safer whilst comfortable environment with the number of staff limitations in a particular branch.
With this, we would like to inform you that Senior Stylist Caris and Senior Stylist Vicky will be temporarily relocated to Number76 Mid Valley and Number76 Publika respectively during the RMCO period ONLY.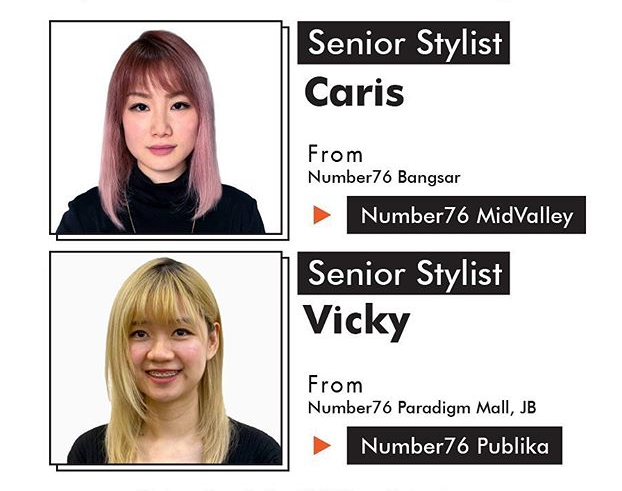 We hereby would like to first apologize for any inconvenience caused and we seek your kind understanding.
Feel free to visit Number76.com for online booking or contact the branch for more information once we are open from 10 June 2020 onwards!