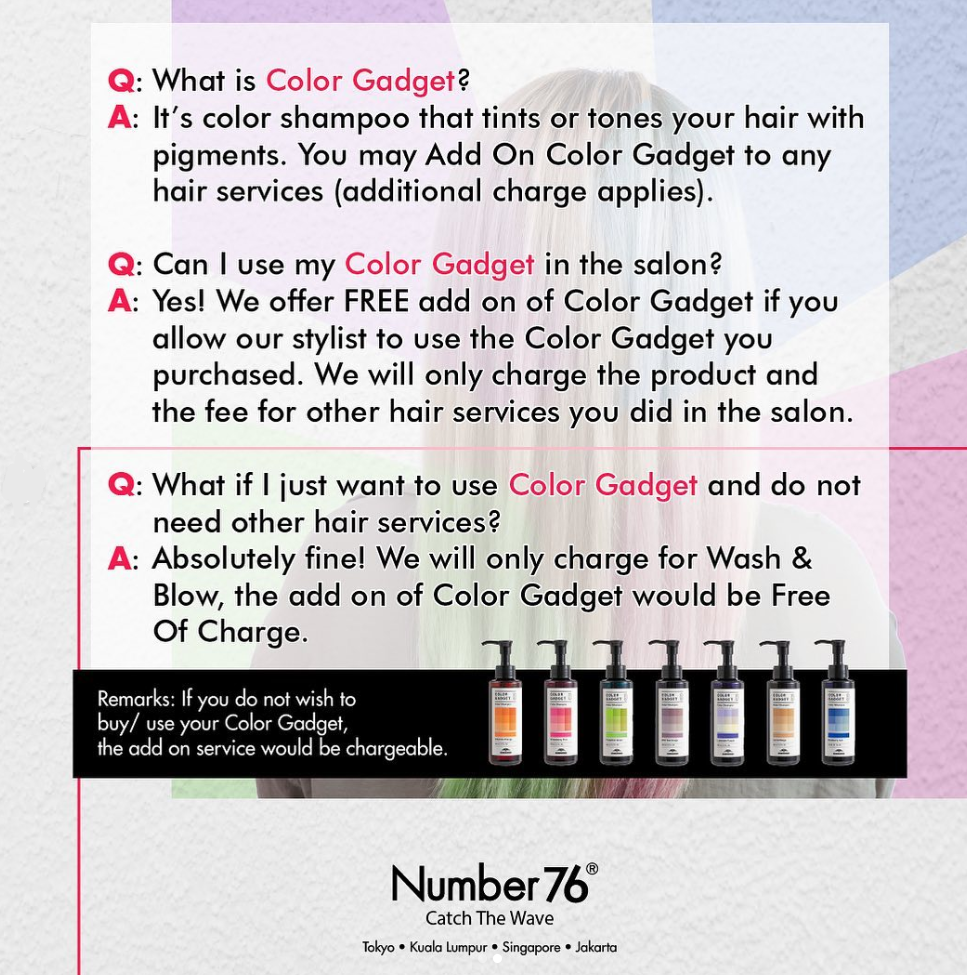 Interested in Color Gadget but do not know how to use it? Grab your preferred Color Gadget from our salon and use** it on the spot! Consult our professional stylists for the suitable and achievable color*, they will also give you tips on how to use it at home.
Visit us, buy Color Gadget, and use it at our salon with no additional charge.
Special offer:
**We offer FREE add on of Color Gadget if you allow our stylist to use the Color Gadget you purchased. We will only charge the fee for hair services you did in the salon.
**If you just drop by our salon to purchase Color Gadget and wish to try it on the spot, we will only charge for Wash & Blow, the add on of Color Gadget would be Free Of Charge.
**If you do not wish to use your Color Gadget, the add on service would be chargeable.