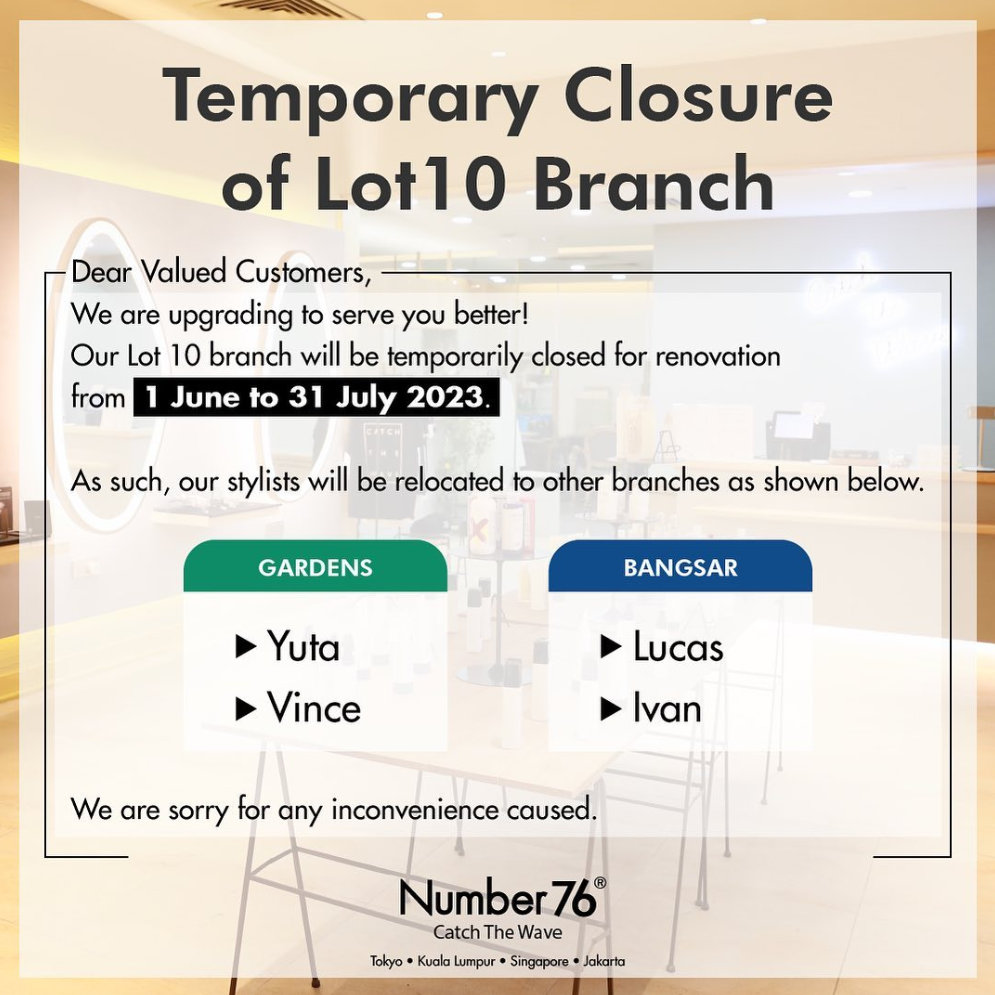 Dear valued customers, our Lot 10 branch will be temporarily closed from 1st June to 31st July 2023 as we are doing some upgrading works to serve you better.
We will reopen on 1st August 2023 and meanwhile, our stylists will be relocated to the branches listed above. Kindly remember to select the correct branches when making appointments for your favourite stylists via our website.
We are sorry for any inconvenience caused and feel free to DM us if you have any questions.
We will be back very soon, bigger & better!! ❤️