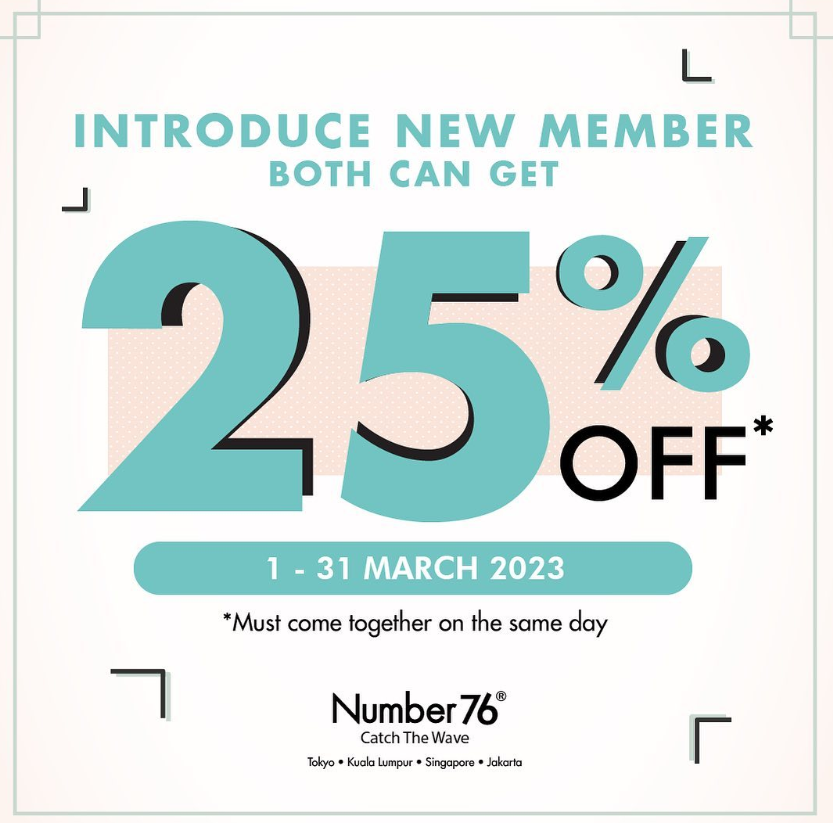 Things are better when you're doing it with friends! Bring a friend or family (non member) along with you to your visit and enjoy 25% off your total bill for both of you!

Hurry make your appointments now!
*Only applicable in our Malaysia branches.
*Valid through 1-31 March 2023
*Not applicable for hair tools & extensions.